Lindsay Woodward
Welcome!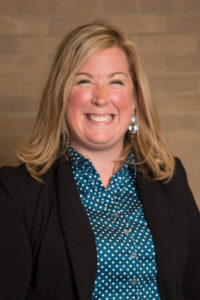 In 2015, I joined the faculty at Drake University as an Assistant Professor of Secondary Literacy in the School of Education. A native Missourian, I completed my B.A. and M.A.E. at Truman State University before moving to upstate New York, where I taught high school English. I completed my Ph.D. in Education with a concentration in Literacy Education at Iowa State University.
My research focuses primarily on the intersection of technology and literacy, particularly in the fields of adolescent literacy and professional development. My work has appeared in publications such as the American Educational Research Journal, Reading Research Quarterly, Teachers College Record, and The Reading Teacher, and has been presented at several conferences including the Literacy Research Association, American Educational Research Association, and the Society for Text and Discourse. Currently, I am exploring the multiple contexts in which the Technology Integration Planning Cycle for Literature and Language Arts (Hutchison & Woodward, 2014) can be applied to both support student learning and teacher planning and the classroom approaches to helping students develop their epistemic beliefs when building knowledge through reading and viewing materials in digital spaces.
In my work at Drake, I work closely with undergraduate and graduate students who are preparing to be teachers and support them as they think and learn about the importance of literacy in their classrooms, as well as practicing teachers seeking to extend and enhance their understanding about best practices, learning environments, and teacher effectiveness.